Online Sports Betting thriving in Massachusetts
Online sports betting became legalized on March 10th in Massachusetts. We predicted what would come of this in a previous article at the beginning of the legalization but let's see where this actually took us. We predicted that this would increase gambling in teens and young adults with more access to gambling and with no doubt, that has occurred. 
In the first two months of this legalization, over 950,000 new users in Massachusetts have signed up for sports betting websites, according to the state gaming commission. Around 40,000 kids already report problems with gambling. That number quadrupled in the last two years. With gambling now being at teens' fingertips, this number continues to rise. 
In the first month of opening online betting, Boston.com states more than 550 million dollars were placed in bets. The Boston Globe reports many experts believe Massachusetts needs stricter regulations for online betting but with the money being brought in, companies don't want to do this. Sports betting websites are advertising all over tv and social media which raises concerns in regards to teens. Gambling is addictive and these appealing advertisements encourage teens to go on these websites when advertising things such as "free bets" or "no-risk bets". Sports betting websites also aren't putting a cap on the number of bets placed or offering assistance to people excessively gambling. Most of the popular websites only have the phone number for the state's gambling helpline very small or hard to find. Advocates express solutions such as stopping bets allowed after a certain number of money is spent or having a pop-up explaining the danger of gambling addiction. 
It's not only sports betting sites like DraftKings or FanDuel that are profiting. The state collected over 9 million dollars in tax revenue from sports betting. Online betting collects 20% in taxes which is more than the usual 15% collected in casinos. The state won't want to regulate something that is bringing them so much money, even if it is putting youth at risk. Where is this problem going to further lead us and will something be done?
Leave a Comment
About the Contributor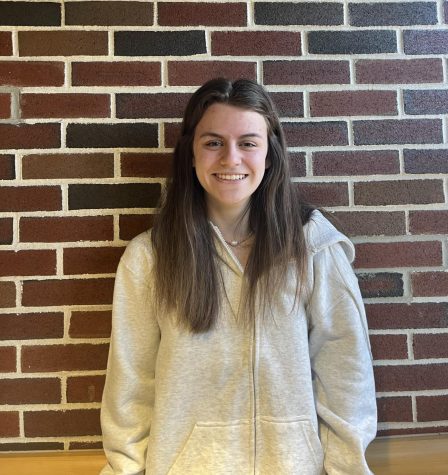 Alex Dunn, Sports Reporter
Alexandra Dunn is in the Class of 2024 at Oakmont Regional High School. This is her first year as a sports reporter for The Oakmonitor. She is part of...