Oakmont . . . and New England preps for Taylor Swift's "The Eras Tour" Gillette
Oakmont preps for Taylor Swift's "The Eras Tour" Gillette 
By Abby Ruscoe, Lea Mclaughlin, and Emily Leger
Taylor Swift has been on her "Eras tour" for almost a month now and has already broken countless records. The US leg of the tour started on March 17th at State Farm Stadium in Glendale, Arizona. Since then she's hit numerous stops, the most recent being Lincoln Financial Field in Philadelphia, and the next stop being our own Gillette Stadium! She will play three nights at Gillette this weekend – May 19th, 20th, and 21st. 
Swift's whole idea around "The Eras Tour " is to celebrate the career she's built up since her debut album in 2006. Since then she has put out 9 more studio albums, and 2 re-recordings (Fearless and Red). The concert is a 44-song, 3-hour long event, with a setlist starting with her 7th studio album Lover, then moves on to her 2nd album Fearless. Next up are songs from her 9th album Evermore, her 6th album Reputation, a song from her 3rd album Speak Now, then Red, Folklore, and then 1989. Up next at every show, Swift performs 2 acoustic surprise songs, one being on guitar and one on piano. The surprise song section of the concert has been one of the most exciting elements of this tour, with every fan in the crowd hoping for their favorite song each night. After the surprises are over Taylor then moves onto a set from her most recent album Midnights which caps off the night. 
"The Eras Tour" has broken many attendance records already, and that doesn't include all of the fans who can't even get their hands on a ticket. Opening weekend in Glendale had sold out crowds at both shows, and Nissan stadium in Nashville saw a record-breaking 212,000 over three nights according to "The Tennessean". These are just a couple of examples of the number of people Swift draws in.
The demand for tickets was insane, which started mass hate for TicketMaster. Sales of tickets were entirely mishandled, leaving many angry and upset Swifties, and even an unhappy US government. The announcement of the eras tour took everyone by storm, even our own Mrs. Cote. Mrs. Cote said that she got kicked out of the queue while trying to get tickets, which only left her cousin to obtain them. Lines were too long, prices were too high, and for some, the website didn't even work. On January 24th the US Senate held a hearing about TicketMaster and how they are a "Monopoly". Swift's impact on pop culture is undeniable, and seeing distinguished politicians quote her lyrics during a Senate hearing proves that. 
Taylor Alison Swift's lucky number is 13. She was born on the 13th, turned 13 on Friday the 13th, and her first album went gold in 13 weeks. Taylor's Sunday show on May 21st will be her 13th Gillette stadium performance. Her first NFL stadium was also at Gillette. One of Taylor's most iconic Gillette shows was her rain show during the Fearless tour. The rain did not stop Taylor from performing and inspired her to write the fan-favorite song Long Live which was featured on her album Speak Now. 
On May 5th, 2023 during her Nashville performance, Taylor Swift announced the rerecording of her 3rd studio album titled "Speak Now". Speak Now was originally released on October 25, 2010, and Taylor's version of this album is set to be released on July 7, 2023. Along with Speak Now (Taylor's version) comes 6 bonus tracks from the vault. The reason for Taylor rereleasing her music many years later is because her first 6 studio album's rights were stolen by music executive, Scooter Braun. She has already released Fearless (Taylor's version) and Red (Taylor's Version). 
 Many Swifties here at Oakmont are attending her Foxborough this weekend, Including us writers. We got floor tickets for Friday, Night 1. Lea's surprise songs that she is hoping for are Seven and Picture to Burn but Abby's gunning for Long Live and Ivy, although anything will do. Student, Ava Francisosi is confident it will be Haunted off of Speak now while Mr. Napalitiono is wishing for Coney Island. Some fallen soldier songs that have already been played include Gold Rush, Hey Stephen, Sparks Fly, and The Other Side of the Door.
Leave a Comment
About the Contributors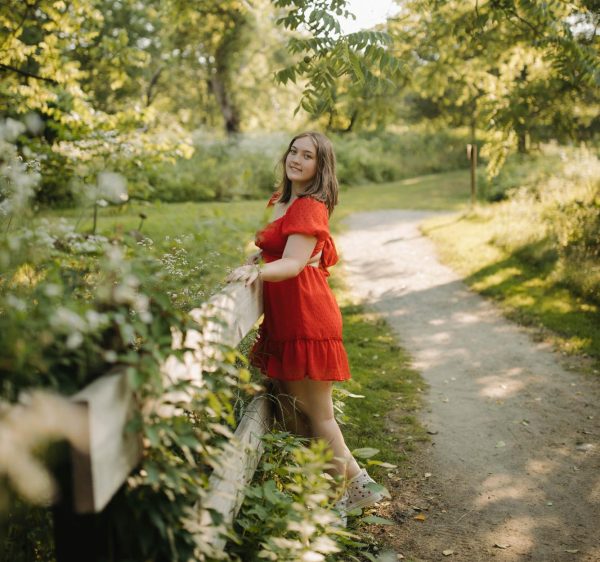 Abby Ruscoe, Marketing/Features Editor
Abby Ruscoe is part of the Oakmont Class of 2024. This is her first year being a part of The Oakmonitor team. She is a member of StuCo, Model UN, and the...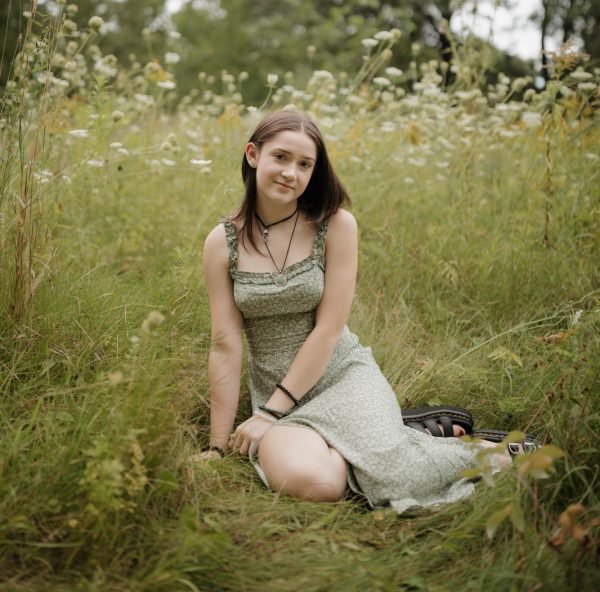 Emily Leger, Marketing/Features Editor
Emily Leger is part of the Oakmont Class of 2024. This is her first year being a part of The Oakmonitor team. She has taken two years of Creative Writing....