Music Department's Spring Concert
Music Department's Spring Concert

Megan Vance and Cara Landry
Last Thursday, May 18th, was Oakmont's last concert of the year, the Spring Concert. Four ensembles performed, the Concert Choir, Select Choir, Concert Band, and Jazz Band. To start the night off, was the Concert Choir. This group began their set with Waves by Dean Lewis, Nick Atkinson and Edd Holloway. Next was And So It Goes by Billy Joel. They followed that with an energy-filled rendition of Some Nights by Nate Russ, Andrew Dost, Jack Antonoff and Jeffrey Bhasker, which included solos from Ciara Lordan and Audrey Lavenski. They finished their set with 30/90 by Jonathon Larson. Many fans in the crowd could agree that this concert demonstrated just how strong this group is. A soprano, in both the concert choir and select choir, Keilana Carbonneau, shared her thoughts on this group. She said, "I think we all worked very hard on our sets in order for them to run well, and I think you can see the amount of effort we put in by how we performed."
The next group to take the stage was Oakmont's Select Choir. They started their set with lots of emotion and a song titled Iscariot, arranged by Oakmont's own, Ciara Lordan. This piece was led by a solo group of five graduating seniors, Emma Kruse, Thomas Paine, Erin Boc, Izabela Gage, and of course, Ciara Lordan. The next song was, Requiem by Eliza Gilkyson. Last but certainly not least, was Helpless by Lin-Manuel Miranda. This was noted to be a favorite from the musicians themselves. This song featured solos from, Keilana Carbonneau, Ciara Lordan, Westin Michaud, Ryan Mayne, Jonny Currie, Willa Olshan, and Emma Kruse. It was a wonderful way to transition into the next section of the concert. 
For the first instrumental group, Oakmont kicked it off with their award-winning Jazz Ensemble. They showed off new pieces, including Knuckleball Blues by Paul Baker, In A Sentimental Mood by Duke Ellington arranged by John Berry, and the favorite among the players: El Abrazo by Alan Baylock. Soloists included Mikey Carpenter (trumpet), Michael LeBlanc (tenor sax), Joe Barrows (alto sax), and Sam Flannery (piano). The ensemble is familiar with some of these composers and has even played a few of their pieces for their big performances. The Jazz Ensemble is definitely a fan-favorite and they have just won the highest medal they could receive at their Great East Festival: platinum!
For the last ensemble of the night, Oakmont's very own concert band took the stage. They performed four contrasting pieces of music that definitely took the audience by surprise. These included Lord of the Rings by Johann De Meij arranged by Paul Lavender, Prelude and Fugue in G Mixolydian by an Oakmont alumn's father, Phil Whittall, Ancient Spells and Rituals by David Gorham, and Star Wars: The Last Jedi by John Williams arranged by Michael Brown. Oakmont was proud to show off very well-known pieces as well as pieces that were composed just for the ensemble (Thank you, Mr. Whittall!). The Oakmont Music Program was proud to put on this concert and they got much good feedback on it saying this was their best concert yet! However, they aren't done yet. Oakmont still has a School Tour Day to perform at as well as playing at graduation. Stay Tuned!
View Comments (1)
About the Contributors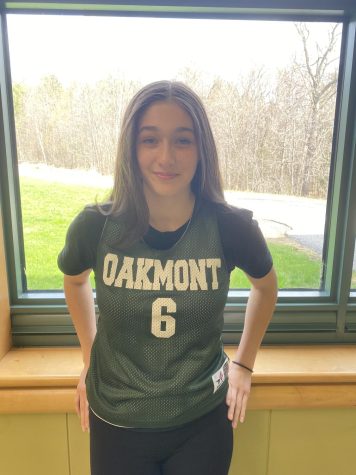 Megan Vance, Reporter
Megan Vance is a part of the Class of 2026 at Oakmont Regional High School. This is her first year writing for The Oakmonitor. She is on the lacrosse team,...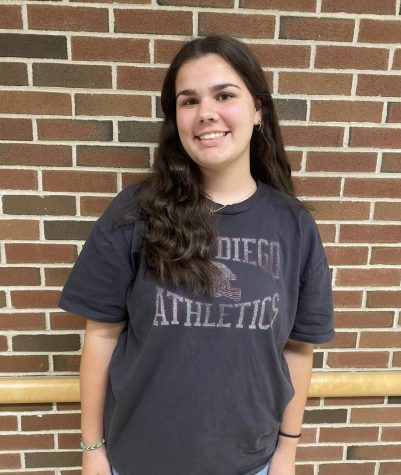 Cara Landry, Reporter
Cara Landry is a part of the Class of 2026 at Oakmont Regional High School. This is her first year writing for The Oakmonitor. She is in Oakmont's Marching...