Air quality from Canadian wild fires impacting consumers
The effects of the Canadian fire smoke on Massachusetts air quality
By Brian Sandjong
Monday, June 5th is when the first alerts started to show the smoke from Canadian wildfires and how it affected the air quality. Today is Friday, June 9th and it is getting better, but the smoke has moved from Massachusett to the South toward areas like New York, New Jersey, and Connecticut.
According to an article from www.nbcnews.com, the air quality in New York City was the worst in the world Wednesday, according to IQAir.com, a tracking service. Due to smoke it has also caused orange haze over the city and many more just like it. 
According to the same article www.nbcnews.com, it states, The smoke in major metro areas, including Boston, Philadelphia and Washington, D.C., were expected to continue through Thursday and cause air unhealthy for all groups, the National Weather Service said. But there are things that people are doing to help clear the air like buying air purifiers and masks.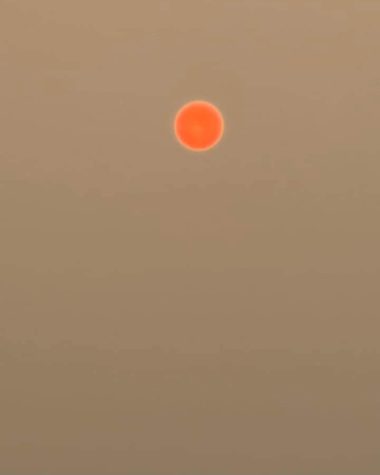 Consumer Effects
The popularity of air purifiers has skyrocketed. In an article by, Nathen Bomey on axios.com. As of Thursday morning, Google searches for "air purifier" had increased by more than 450% over the previous day, according to Google Trends data provided to Axios. 
Air purifier prices have also shot up as well. According to an article on cnn.com by, Nikolis Goodkind and Nathaniel Meyersohn, Johnson Controls, which has a number of air filters on the market, has also seen its stock price soar. Shares are up by 8.5% over a five-day period.  
The smoke from Canadian wildfires has spread down to us and made the air quality almost unlivable. But the use of masks and air purifiers has helped make the smoke a little more bearable and allowed us to be able to stay strong and wait out the smoke.     
Leave a Comment
About the Contributor
Brian Sandjong, Reporter
Brian Sandjong is a sophomore who is a part of class 2026 at Oakmont Regional High School and is a reporter for The Oakmonitor. This is his second...