The Whale: A movie review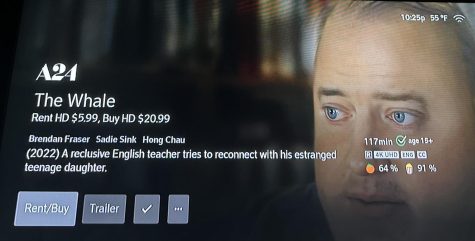 The Whale: A movie review 
By Amore Fannon 
Darren Aronofsky's critically acclaimed film The Whale has recently been released, and after watching it, I am able to agree that this film is what critics call a ¨cinematic masterpiece.¨
The Whale features a lead performance from Brendan Fraser and a co-lead performance from Sadie Sink. The story is led by an introverted English teacher named Charlie (Fraser), who lives with severe obesity, and as a last attempt to gain back relationships in his life, he tries to reconnect with his teenage daughter Ellie (Sink).
 He tries to reconnect with his daughter after he left his family for his soulmate, who happened to be a man. After a tragedy hits Charlie, he goes into a deep food obsession and depression. 
The movie itself gives a deep understanding of love, grief, and heartbreak, all of which are shown through Charlie's actions and emotions. Charlie is a very loving character who always chooses to see the good in people, even if it gets him hurt. 
Not only does the story touch on hard topics such as (obesity, grief, and abuse), but the story also challenges us to see beyond our biases and ideas of attractiveness to find beauty in Charlie. Carlie is a warm, poetic, passionate soul, but at the same time, Charlie is shot in a way that accentuates his sofa-based existence. 
Whether the story is true or not, Fraser delivered an award-worthy performance, a performance that I think is worth everybody's time to view.
Leave a Comment
About the Contributor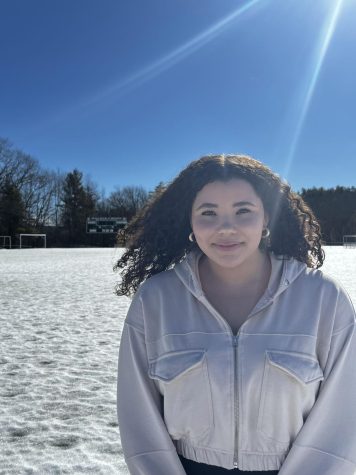 Amore Fannon, Reporter
Amore Fannon is a part of the Class of 2025 at Oakmont Regional High School. This is her first year being a part of The Oakmonitor. Not only is she a part...