My Personal Top Five Favorite Pairs of Kicks
High Top Converse: These are such a classic shoe, they never go out of style. They go with absolutely every outfit because they are so simple and come in every color. You can also make them more unique by drawing on them, adding beads to the laces, and tying them in cool ways. Converse are just so versatile. They are probably my all time favorite sneakers.
Old Skool Vans: These are also forever a classic. Just like converse, they come in, basically, every color and pattern meaning you can find a pair to match everything or a statement pair. These are also super comfortable to walk around in all day, I wear mine to work and my feet have never been in pain. I'm a big fan of Vans in general so I love other styles like the slip ons or the high tops, but personally the old skool style is my favorite.
Jordan 1s: Jordans are such a great statement shoe. You can find a variety of cool colorways and also a few different styles like mid and high. These are definitely an expensive pair of shoes and the type that you want to keep as nice as possible, so they aren't something you would want to buy if you are looking for a pair of everyday shoes. However, if you are a dedicated sneaker head they can be a great addition to a basic and casual outfit to make it a little more special. 
Oxford style Doc Martens: This style of Doc Martens has definitely been trending a lot recently, they really add to the whole academia/dark academia trend going on right now. You can buy the basic black version of these or they have more options which include, a platform version, a patin leather version, and more. They dress up any outfit and add a grunge aspect to it. Some of the downfalls, however, are they are pretty expensive and they are really uncomfortable to break in. They last you forever, though, so I think they are definitely worth the investment. 
UGG Moccasins: It could be debated whether these are actual shoes or not, but I'm saying they are. These are a nice, high quality pair of moccasins that are definitely acceptable to wear out in public or with an actual outfit. Obviously, these are super warm and the fur and leather are really soft and will keep your feet warm. The major downside of these is if there's a lot of snow on the ground or it's wet you wouldn't be able to wear them out without ruining them, but that's how all moccasins/slippers are. 
Leave a Comment
About the Contributor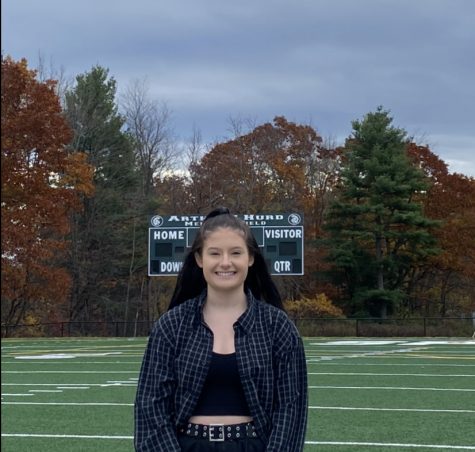 Angela Lombardo, Journalist
Angela Lombardo, class of 2021, is a journalist for The Oakmonitor. This is Lombardo's first year as a part of The Oakmonitor, however, she has always...