TOP THREE CHRISTMAS TIME MOVIES
"The season" is here and movies are on the top of the bucket list. Unless you're a Hallmark binge watcher, every person, every year has at least three movies they watch on repeat through the holidays and these are mine.
"YOU'LL SHOOT YOUR EYE OUT!!" should be the title. But A Christmas Story comes in at #1. There's no question why TBS plays this movie 24 hours straight. The movie is filled with Christmas with a full family and everything that comes with it. This classic gave us the infamous leg lamp and Red Ryder BB guns, and most importantly, it taught us to never lick a frozen pole.
Coming in at #2 Home Alone. This movie feels ancient already, but is a classic to watch with the family at any time. Thirty years have passed since the most-watched Christmas movie Home Alone earned $285 million at the box office and we still love watching 8-year-old Kevin McCallister plot and scheme his way out of a home burglary.
Coming in at third is the R rated movie A Very Harold And Kumar Christmas.  This movie is a great one for when the kids are asleep.The pair go on crazy adventures  throughout the whole movie and keep watchers locked in so sit back, eat some grub and enjoy a good laugh at the comedy with your family.
Quentin Pridgen
Happy Holidays to all
Leave a Comment
About the Contributor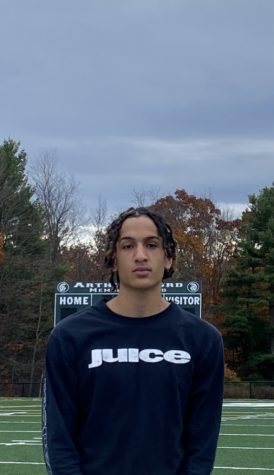 Quentin Pridgen, Journalist
Quentin is currently a junior at Oakmont. In his free time, he enjoys playing basketball, making food, and chilling with friends. His favorite music genre...