McKinley's Music Commentary: The Billboard's Top Music Hits of 2020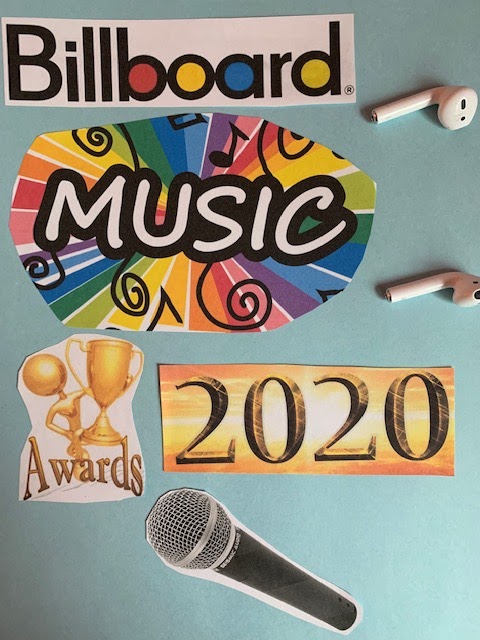 Whether it is pop or rock, rap and hip hop, or even some good old country, it's no doubt that nowadays we have a lot of different genres of music to choose from. With so many diverse musicians in the industry, it's hard to even make it as an artist. Imagine the feeling of winning the best album or song? At the Billboard Music Awards 2020, many talented artists attained a major milestone, being recognized for their incredible work. Here are the results and my take on everything that happened on this exciting night. 
The BBMA's took place this year at the Dolby Theatre in Los Angeles, California, on October 14. They were hosted by Kelly Clarkson for the third year in a row. 
As some might know, the BBMA's were supposed to happen last April, but were postponed due to COVID-19. Because of this, a lot of the awards ceremony was focused more on last year's hits. 
Going into the night, I imagine the nominees were having an adrenaline rush. The feeling and suspense of waiting to see how much your career has paid off is one I cannot imagine. There were many different artists that were nominated on this night. Some that have been around for a while, such as Elton John or even Taylor Swift, and some newer, like Billie Eilish. But this night belonged to rapper Post Malone. The billboard also recognizes all different types of music with their many awards. 
Overall, the artist who cleaned out the most was Post Malone. Going into the night with the most nominations, at 16, he took home a shocking nine of those awards. These awards include, Best Artist, Best Male Artist, Best Streaming Songs Artist, Top Billboard 200 and Top Billboard 100 artist, Top Rap Artist, Top Rap male artist, Top Rap Album, and Top Rap Tour.
Much of Post's success was most likely due to his album, "Hollywood's Bleeding," which came out on September 6, 2019. In it, you can find guest appearances from artists including Travis Scott and Hasley. Songs in the album include "Circles", and "Take What You Want". 
According to the BBC, Post Malone said he was, "floored by the extent of his victory." This seems like almost an understatement to me. I mean, if I was him I wouldn't even know what to do with all those awards.
There also seems to be no doubt that we'll be seeing more of Post Malone. In a recent interview with Insider, he said that he would "love to put an album out in 2020." 
BBMA's promo and McKinley Chabot's airpods, which she uses to listen to her favorite top hits.
Another star who did well at this year's BBMA's was Billie Eilish. The 18 year old singer won three awards; top female artist, top new artist, and top billboard 200 album. She wore a mask while accepting all three of her awards, and in her speech she encouraged voting in the 2020 election as well as staying safe during the pandemic. 
A lot of Billie's success was probably due to her song "bad guy", which was released in 2019.   Her album, "When we all fall asleep, where do we go?" also contributes greatly. 
Not so much an artist, but one song, also did extremely well at the awards. C'mon, we all remember "Old Town Road," by Lil Nas X and Billy Ray Cyrus. The popular song took home three awards itself, including Top Rap Song, Top Selling Song, and Top Hot 100 song. So, let's go down that old town road of memories and play that song again!
In the categories of top awards, Top Song Sales Artist went to Lizzo, and Top Duo/Group, as well as Top Radio Songs Artist went to the Jonas Brothers. The Jonas Brothers also won Top Radio Song with, "Sucker." The Billboard Chart Achievement Award went to Harry Styles, and Top Social Artist went to BTS. The Top Touring Artist went to P!nk, and Top Collaboration went to Shawn Mendes and Camila Cabello with, "Senorita."
In the genre R&B, Top R&B Artist, Male Artist and Tour went to Khalid, who also won Top R&B Album, with "Free Spirit,"and Top R&B Song, with "Talk". The Top R&B Female Artist went to Summer Walker. 
For rap, the Top Rap Female Artist this year was Cardi B. 
In country music, the top country artist and male artist was Luke Combs, who also won top country album, "What you see is what you get." The top female artist was Maren Morris, the top duo/group was Dan + Shay, who's "10,000" hours with Justin Beiber also won best song. I've heard this song many times, and it is pretty catchy with likeable artists behind it, so I'm not surprised at it's success. The Top Country Tour was George Strait. 
For rock music, the Top Rock Artist was Panic! At The Disco, who also won the Top Rock Song with, "Hey Look Ma, I Made It." Personally, this is one of my favorite songs, so I'm glad it won. Top Rock Tour was Elton John, and the top rock album was Tool with, "Fear Inoculum."
The top latin artist was Bad Bunny, and The Chainsmokers won best Dance/Electronic artist. The top Dance/Electronic album went to Marshmello with Marshmello: Fortnite Extended Set. The top latin album went to Bad Bunny and J Balvin with, "Oasis." For the top Dance/Electronic song; Ellie Goulding and Diplo ft. Swae Lee with "Close to Me." Daddy Yankee and Snow's song, "Con Calma," was the best in the Latin category. Since I haven't really listened to any of these songs before, I'm going to go with the Billboard and say they picked well. 
Finally, there were the Christain and Gospel categories. The top christain artist was Lauren Daigle, and top Gospel artist was Kanye West. Kanye West also won top chritstain and gospel album, with "Jesus is King," and the top gospel song, with "Follow God." Lastly, the top christain song was "God Only Knows," by For King and Country. 
Despite there being no actual fans at the BBMA's this year, there were still some memorable performances. Some controversial, some heartfelt, and some throwback hits. 
Demi Lovato performed her new song, "Commander in Chief," which was released the day before. The song was aimed at President Donald Trump, and was censored during the live performance. 
With the upcoming election, the song wasn't the only thing political on this night. When Lizzo took home her award, she delivered a powerful speech about suppression. Other stars also stressed the power of voting in their speeches as well. 
Another performance of the night was Garth Brooks, who received the icon award this year for his successful, long career. He performed his top hits from over the years, celebrating. The star has won many Billboard awards in the past. 
The big winner of the night, Post Malone, also performed "Circles", and "Tommy Lee", with Tyla Yaweh. Sia delivered a great performance of "Courage to Change." 
Other performers included Alicia Keys, Kelly Clarkson, Pentatonix and Sheila E., Kane Brown, Swae Lee and Khalid, Luke Combs, Brandy, Doja Cat, Saint Jhn, BTS, En Vogue, and Bad Bunny, Ivy Queen and Nesi. 
John Legend also delivered a powerful performance of his new song, "Never Break." 
Overall, I thought that the BBMA's were a little sad without the excitement of fans. Having to wheel awards out on the cart in order to social distance reminded us of our new responsibilities. At the same time, even just having this ceremony made us feel like we were back in the older times. 
The people working to put the BBMA's together seemed to do very well with the current restrictions. It wasn't completely chaotic, and there were definitely some incredible highlights of the night. I don't know about you, but I think this year's awards ceremony was one for the books, for more reasons than one. 
About the Writer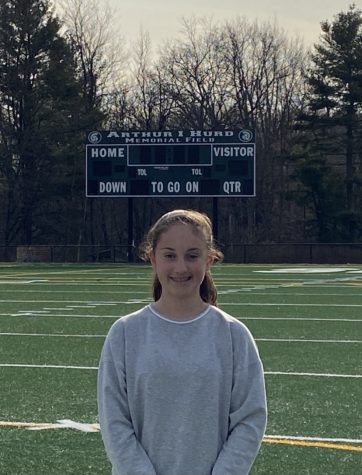 McKinley Chabot, Administrator
McKinley Chabot is a freshman journalism staff administrator. She is new to The Oakmonitor but is already enjoying it and contributing as an editor and...